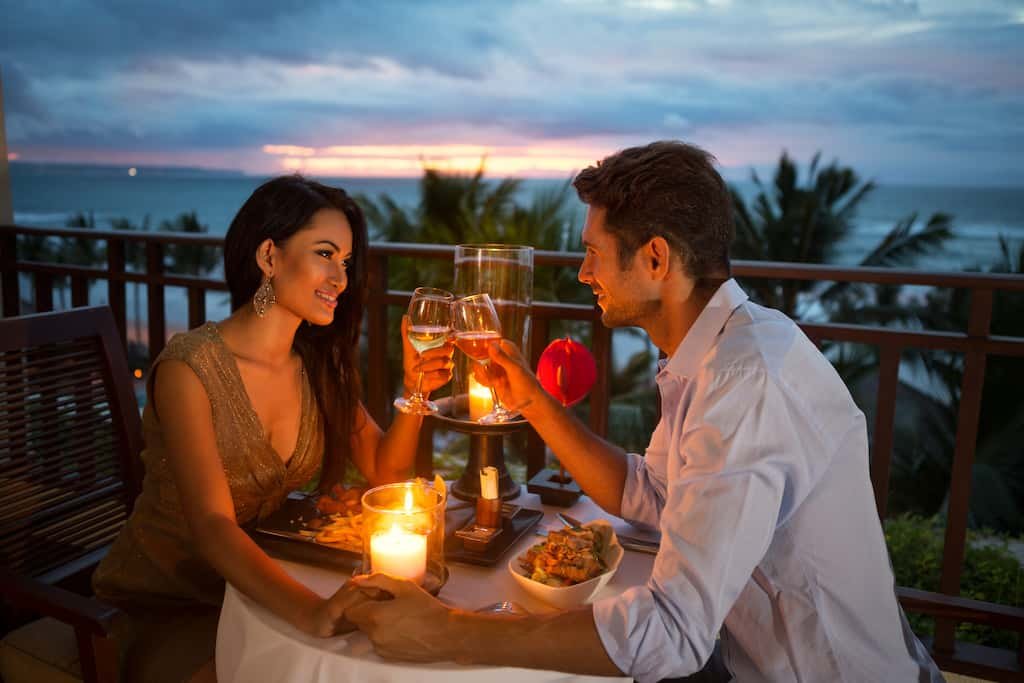 It is easy to find places to meet women. It's a different story when we talk about taking that next step and actually meeting the right woman. Therein lies the challenge. Although meeting that perfect woman may seem like a simple task, many men are doing this all wrong and making the entire process difficult and time-consuming.
Various events must go right to meet the woman of your dreams. However, there are multiple steps you can take to increase your chances of meeting your ideal woman.
Finding the right woman is not difficult; however, you must know exactly what to look for and how to find someone who is compatible. Let's check out some of the essential steps for how to find the right woman and meet that perfect somebody.
Develop The Perfect Product
You have to have confidence in yourself and be the man you want to be. It is essential not to skip this step and prepare yourself for the process's eventual marketing stage. Ignoring this step could work; however, it likely will not lead to a long-term relationship.
Furthermore, one of the most critical aspects of finding the right woman is taking care of your physical appearance. Let's go over a few of the most important ways to develop yourself and improve your chances of becoming someone's ideal mate.
Look The Part
Women love a guy who is in shape and takes care of themselves. It is crucial to do cardio, lift weights, and eat a nutritional diet. This relays to the woman that the guy is disciplined and takes care of himself.
Have A Purpose
Men who have a passion for a particular subject or cause are extremely attractive to a woman. Women like men who are driven and passionate about everything they do. This is especially important if your ideal woman is driven and fervid about their daily life.
Be A Man Of Mastery
To attract and keep an eclectic and cultured woman, you need to widen your skillset to impress them. This includes learning skills such as playing a musical instrument, playing a sport, or mastering a particular subject.
Master The Art Of Conversation
The most crucial aspect of any relationship is communication. Therefore, if you have a knack for communication and small talk, your connection will already be off to a great start. It is essential to know how to have a riveting conversation with a woman and get them interested in you.
It is also vital to master the art of putting yourself out there or marketing yourself.
Put Yourself Out There
Most men think that the perfect woman will fall out of thin air; however, it takes a bit of effort to get into the dating scene and market yourself. Most men use tactics that may have worked in the past, but the person was not a perfect match.
As humans, we are routine creatures and tend to turn toward the most comfortable methods for us. However, when looking for the right woman, it is crucial to step out of your comfort zone and use every opportunity available.
One of the main issues that many men have is if the few times that they have tried something new has failed, they may revert to methods in which they feel comfortable.
Although there is an element of luck involved, you both have to be attracted to one another and be at the same place simultaneously. However, broadening your options can only increase your chances of finding someone.
Although there are many ways to break out of your comfort zone, one of the most popular places to start is online. The reason is that online dating is highly customizable, and you can filter which profiles are shown based on your interests (more on this below).
Although online dating is a great way to meet the perfect woman, it is also essential to learn to initiate small talk. This allows you to speak to anyone, even if you have never seen them before. Furthermore, employing family and friends' help is also a worthwhile option, as they are often the people who know you best.
Know Where To Find Women
It is common for men to wait around for the right woman to walk into their life. However, this is an unrealistic approach. If you want to meet someone, you have to make it happen on your own terms and know what you are looking for in a partner.
It is important to know where to find women that interest you. If you want to date athletes, go to various sporting events. If you are into the bar scene, check out the various clubs and restaurants around you. The point is to know where to look for women and prevent you from falling into the same old ways that haven't seen results.
It is vital to get involved with groups that have similar interests as your woman you want to meet. It is a known fact that humans are attracted to others with similar interests and goals, as you can share the same passions as a couple.
Finding women with similar interests also allows you to separate yourself from the ones who may not be the right fit. During the first few interactions, you can often decide that they may not be the right fit and perhaps may not work out after all.
Learn More About Them
If you've ever poked around in the world of online dating, you know how filtering types of women that have similar interests streamlines the entire process. This is also relevant to other kinds of dating as well, as it also helps you evaluate and screen women to see if they match your interests.
This method is done through qualification, asking them to share some interesting aspects about themselves, and then seeing if you have similar interests and aspirations. This method is a surefire way to help someone open up about their lives and what makes them tick.
Having common interests can make both you and the woman feel good, helping you form a connection. The reason is that you will both begin to like each other based on your common interests, which results in both of you thinking positively about each other.
This instance is commonly known as the reward theory of attraction and often results in a healthier and happier relationship in the long run.
The qualification method is a great way to figure out more information about someone without asking dozens of questions. However, delivery is critical when utilizing this method, as you need to sound interested in their life rather than asking them for information.
For example, you can ask them questions such as, "What type of movies are you into?", or if they are into sports, "Who's your team?" Just remember, the key to success is how you deliver these questions.
Furthermore, you must know what you are looking for before using the qualification method. It is great to know what you want in a relationship or your beliefs, then center your questions around attributes that are most important to you.
Your responses to these questions are also critical. If she responds with something positive, such as liking a similar movie or sports team, you should reply with something like, "That's awesome!" This lets her that you both have common interests.
Be Realistic
When looking for a partner, it is essential to have realistic expectations. Not everyone is going to be perfect at everything. Society tells us men need to find a model, tons of money, and fulfill our needs and wants. In reality, this is uncommon and should not be looked at seriously.
More expectations will lessen the pool of women you consider eligible for dating. Therefore, it is important to drop some of these expectations and widen your view. With unrealistic expectations dragging you down, you may be single forever if you don't shorten your list.
Often, it is crucial to find someone with maybe one or two of the most important traits, as this will satisfy some of your expectations. However, nobody is 100% perfect, and looking for this fairytale romance will almost always fail miserably.
Many men choose not to accept realistic expectations because they see this as surrendering to being average. It may make some men feel down about themselves and that they are less attractive or masculine. However, this is not the case, as the perfect woman does not exist. Everyone has their flaws, yes, even you.
Odds Of Finding The Right Person
The odds of finding the right person at the right stage of your life are next to impossible. Often, you will be in a position to date and meet people who are not your cup of tea. However, you may be in a difficult stage of your life and not be looking for a partner and find the perfect match. In short, when you're not looking for it, you find it.
The odds continue with finding the right one in the short term. A relationship could start great, and you could have a lot in common; however, you could eventually begin growing apart and wanting different things.
What To Look For When Meeting New Women
Knowing that you found the right woman can be a difficult task. You could have a lot in common, similar dreams or aspirations, or even just found support in each other. No matter the circumstance, let's go over a few of the ways you know you have found the right woman.
Trust
Trust is key in any relationship. If you lack trust in each other, the relationship will not succeed. Trust is, without a doubt, the most critical aspect of a relationship and often is the deciding factor on whether a woman is a good match.
If you do not trust each other at the beginning of the relationship, it will only worsen, and you will end up miserable. You are just asking for heartbreak. You don't want to constantly worry that your significant other is cheating or compromising your relationship in any way. You both must have respect for each other and what the relationship means to them.
Common Goals
Although they say opposites attract, when both individuals in a relationship have common goals and aspirations, it makes everything run smoothly. For example, if you both have similar career goals or future ambitions, you can work together to achieve them.
It is also vital that you enjoy similar activities, as this will provide you with additional ways to spend quality time together. A prime example of this would be health and nutrition. If you are constantly exercising and eating healthy while she eats snacks and exercises a few times per year, your lifestyles are not a good match.
This is another aspect of the relationship that you can figure out initially by practicing the qualifications method mentioned above. If your goals are similar at the beginning of the relationship, you can help each other attain these goals and grow together as a couple.
Learning From Each Other
Learning from each other is a critical aspect of any healthy relationship and can add a sense of inspiration to your daily life. You can bounce ideas off each other and help one another experience new things.
Learning from each other gives you additional things to talk about, which is especially important in the very beginning. You will likely learn from each other from your first interaction and continue to broaden each other's minds throughout your relationship.
Financials
When you meet a woman, whether online or in a meet-up, you will be able to figure out her financial beliefs. An example of this would be if you are a saver and your potential partner is a spender.
Having different financial beliefs is not bad, as you can both meet in the middle by both spending and saving. However, your opposing views must not be too far on either side of the spectrum. This is an essential aspect of the relationship and can often be determined upon first meeting someone.
Was The First Interaction Enjoyable?
When meeting someone for the first time, it can be challenging to find something to talk about. If it was nearly effortless to speak to the other person, then it could be a good match. For example, you feel calm, laugh, and really enjoy the time you spent with them.
This could be a sign that she is the one as if the first interaction was that seamless; imagine how far the relationship could go.
Share Experiences
Have you experienced similar things in the past? Have you both been single for a while, or had your heart broken from a past relationship? This could be a shared experience to get the conversation flowing.
Analyze Past Relationships
When meeting someone new for the first time, you should analyze past relationships and how they began. If the woman has a similar belief system or aspirations as your last partner, it may be a sign that things aren't going to work out this time either.
Before online dating or attending meet-ups, it is essential to review your must-haves and where each potential partner stands on this. It is also important to remember why previous relationships may have ended and avoid that this time.
Online Dating
Online dating is often the best way to find a compatible partner. Online dating platforms allow you to filter your searches for which attributes you want in your ideal woman. Furthermore, it is much easier than meeting in person and less nerve-racking for some.
It is excellent for those who have been out of the dating scene for a while and want stress-free ways to connect with a partner.
Online dating also allows you to learn about each other before meeting for the first time, eliminating much of the difficult conversation. You can also determine whether the person is compatible while chatting online and decide whether or not they want to meet up at all.
If you are interested in online dating, eharmony could be a great platform to start. It allows you to find the perfect partner by filtering your preferences and talking to people you are interested in meeting.
Final Thoughts
Dating is never a black and white affair. Many aspects must go right to find the right woman. However, by using the practices above, you can certainly improve your chances of finding the one.
Whether you try online dating or meet for the first time in public, you need to be your best self to attract a partner. Before initiating a conversation with a woman you are attracted to, you must work on yourself; preparation is key.
By being proactive about dating and not waiting around for the perfect woman to walk into your life, you will present yourself with many opportunities that you may have previously overlooked.