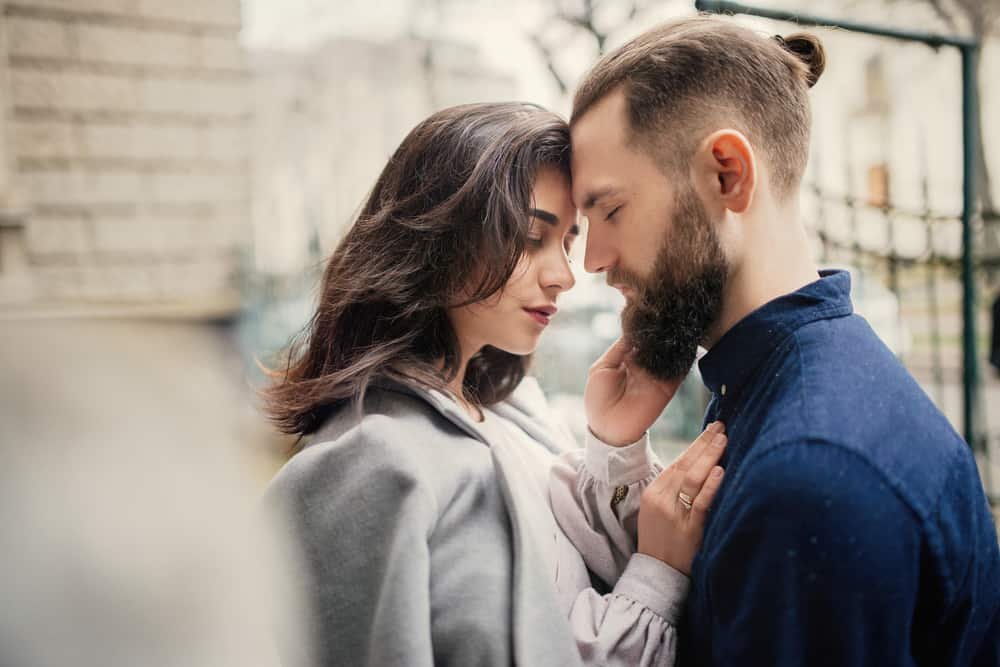 Online dating is more popular than ever, and companies like eHarmony and Elite Singles are standard websites where people find their next virtual date.
While both companies offer the opportunity to meet thousands of single people to date, many people access them to find a serious, long-term relationships. The idea of finding a partner through a dating website is to narrow down the broad field of eligible singles to a smaller pool of potential matches.
What are the Differences Between eHarmony and Elite Singles?
Are there differences between two of the top dating websites? eHarmony and Elite Singles focus on the goal of a long-term relationship, though each company attracts a different clientele based on the shared interests and goals.
Elite Singles is a good option for career-focused individuals looking for someone who aligns with their long-term goals, whereas eHarmony is centered around marriage as a goal for clients.
While both dating websites offer a similar platform and selection process, there are some distinct differences you'll want to review. According to LoveNet-JP's eHarmony and EliteSingles comparison article, eHarmony is responsible for 5% of marriages in the USA, and eHarmony has more members than Elite Singles.
Read on to find more details on why you would select one dating service over the other.
Matching Singles Based on Personality, Compatibility, and Career-focused Goals
Personality tests and compatibility quizzes are the foundation of how dating companies match eligible singles. You begin with a profile and complete a questionnaire that narrows the field of searches to the most compatible options.
Elite Singles is the ideal dating service for professionals, with a demographic that aims to match singles between 30-55 years of age, on average, and know precisely what they're looking for in a partner. Elite Singles offers a quiz consisting of roughly 200 questions to assess your personality and career goals.
The company aims to assist professional, busy people who don't have the time to date traditionally and offer reliable customer service to develop your profile and find someone who shares the goal of finding a serious, long-lasting relationship.
eHarmony builds a profile for clients based on compatibility and personality traits. Your connections are based on your profile, which is created using a compatibility test, and your details.eHarmony selects matches according to their compatibility matching system, while Elite Singles considers your career path and personality traits, which are established through a test. eHarmony focuses on a similar age demographic to Elite Singles, focusing more on compatibility.
Overall, both companies score closely when assessing their clients' attributes and personalities for an accurate match. Elite Singles surpasses eHarmony in this category due to the balanced consideration of compatibility and professional goals.
Inclusive Dating Opportunities
Online dating should always be inclusive and offer adequate support and care to clients. When companies include more singles in the dating pool, many dating websites have embraced more diverse campaigns and promotions to invite people searching for same-sex relationships and individuals from various religious and cultural backgrounds.
Elite Singles is committed to matching career-minded professionals from all backgrounds and relationship goals. The website offers extensive pages on personal goals that include dating categories for people over 50, people of specific cultural and religious backgrounds, and gay and lesbian dating. You can also filter your matches by specific American cities and regions where you live or are willing to date someone.
eHarmony offers inclusive dating that takes into consideration your religious and cultural backgrounds. Until recently, eHarmony's online dating platform focused more on traditional relationships and offered exact sex matches through a third-party affiliate company. This process was challenged legally, and as a result, eHarmony made significant changes towards inclusivity.
eHarmony is the clear "winner" in this category for providing a consistent welcome to people of all backgrounds and relationships. Focusing on professional individuals tends to draw from a more diverse and global pool of people, which is a definite advantage for quality online dating.
Realistic Goals for Matching Singles
While online dating becomes more popular and a solution for dating in a fast-paced environment, it's essential that companies offer a realistic outlook for singles in search of their match. Setting realistic goals ensures that individuals understand that while there are good opportunities to explore in the online dating world, it takes time and effort to succeed.
Elite Singles attracts career-minded people, though the matching process may leave out consideration for people of various work and personal backgrounds. Querying individuals heavily based on career objectives may leave out many great singles with better compatibility matches.
For example, individuals with a successful business may not have an advanced degree, though they may be an excellent match for a professor or an executive.
One of the drawbacks of Elite Singles' brand is the term "elite," which denotes a sense of superiority over other dating sites. The term also gives the impression that singles who join the site are expected to fit a particular profile or ideal, which can be a deterrent for some people.
eHarmony focuses on the matching process based on a personality assessment of your compatibility quiz. The overall idea is to find someone who "clicks" with your core values, interests, and lifestyle. While the assessment includes work-related interests and commitments, there is more focus on long-term relationship goals and marriage.
eHarmony is the more authentic dating option in this category. The company offers a more well-rounded approach to matching people from more than a work-related perspective. The matchmaking process at eHarmony is based on decades of research and fine-tuning the search for a life partner.
International Dating and Multiple Language Access
As dating online expands and becomes increasingly more common, large companies such as eHarmony and Elite Singles have grown exponentially to international status. Both companies include multiple countries, allowing more people to find long-term relationships online and within a larger pool of individuals.
Elite Singles' website is available in multiple languages and offers dating services in 25 countries. The company is international; however, there is a keen focus on American-based dating and specific urban areas to narrow your match selection to certain regions.
eHarmony doesn't specifically mention international dating options upfront, though there is the potential to meet singles globally. The website indicates they have successfully matched millions of people, including singles from 50 states in the US and a pool that includes 200 countries worldwide.
While international dating may not be the first option that comes to mind when you consider either dating site, both eHarmony and Elite Singles mention the opportunity for dating outside of the US. However, the focus is primarily based on local and American-based matching.
Elite Singles is the winner in offering a better platform for more users. Viewing the website in multiple languages gives clients a more inviting impression.
Which One is User-Friendly Dating Website?
Every website offers similar tools and perks for dating online. Not too long ago, meeting someone online was less transparent and accessible. Fortunately, advancements in technology and extensive access to video conferencing, real-time updates, and interaction through mobile apps are major game-changers in online dating.
Elite Singles and eHarmony both feature a user-friendly, inviting home page on their websites, clearly showing the initial benefits of becoming a member. Each website offers a well-polished invite to explore more than the first page, with links to explore articles on dating advice, how the online assessment and matching process works, and more.
Elite Singles offers a simple layout and is easy to navigate, with a scroll-down feature to review the highlights of the dating services. This platform showcases their demographic of singles with above-average education, a high success rate in finding a match, and how they use algorithms and assessments to find the ideal partner. The overall message on the company's website is their commitment to matching you with the perfect professional who fits your profile.
While the website is easy to review and read by scrolling down the home page, you won't find specific information on dating categories and preferences until you reach the final section. Halfway down the page, Elite Singles highlights significant cities across America where you can focus your search for a date. Other sections on the main page include the ease of using the company's mobile app and testimonials from successful matches.
eHarmony offers a clean, straightforward design that's user-friendly and easy to follow. As you scroll down the main page, you'll find highlights of the success rate in finding matches for two million people, an introduction video about the dating services, and how their compatibility test and assessment process works. One prominent feature on the website is video dating, which appeals to people who crave a more interactive, personal approach.
Which website is a better option for online dating? eHarmony offers a more attractive design with sections that are easy to read and follow. While both websites are easy to navigate and use, eHarmony feels more inviting and inclusive overall, with more pictures throughout the page and large, interactive links to explore further.
Members and Demographics
Dating websites attract a wide range of age groups and people from many backgrounds. In general, most singles consider using professional dating services between the ages of 30 to 60, though this demographic varies a bit from one site to another. Many dating sites are focused on the Millennial generation, and this rarely includes individuals under 30 years. Elite Singles and eHarmony meet the criteria with a slight variation for each company.
Elite Singles caters to users primarily between the ages of 30 and 50. Individuals tend to be career-focused, either in the early stages of the corporate world or well-established, and looking to find someone heading in a similar direction.
eHarmony is more flexible in terms of the age range in comparison to Elite Singles. While most singles are between 30 and 60, the company's more open approach allows clients under 30 and over 60. The flexible age range can be an issue where there's an increased chance that some individuals are not as serious about a relationship as they initially claim.
Dating websites with the goal of long-term relationships, even with the most stringent and well-designed screening system, still carry a risk that some individuals are not as relationship or goal-minded as their profile claims. While dating websites need to include more people, the results don't always translate into a quality relationship. This risk is always a possibility, though a company with more strict guidelines and rules for members will likely produce better outcomes.
Elite Singles' appeal to professional singles in a twenty-year age range may seem more restrictive, though it can deter many people who don't take the dating world seriously. A well-educated, established individual is more likely to use a dating service because they don't have enough time to find a partner through traditional dating.
Membership Registration
Every dating website requires a sign-up or registration process to create a profile. eHarmony and Elite Singles require members to complete a questionnaire to assess all their personality traits, values, goals, and further details that help determine who will best match their profile.
The registration process for Elite Singles is slightly longer than eHarmony and may take longer for some people to find their match. While both companies feature many of the same questions, eHarmony covers most of the same information in a shorter format.
eHarmony provides a slightly faster registration process, though Elite Singles is slightly more comprehensive, which can appeal to more people who may find the process thoroughly. Overall, both companies offer similar membership sign-up options and quality customer support throughout the process.
Cost Comparison Between eHarmony and Elite Singles
Each dating service offers a free, basic account for new members. Elite Singles begins at $32.95 monthly when you sign up for a three-month package, $17.95 monthly for six months, and $14.95 monthly for one year.
eHarmony offers a similar fee structure, starting with a free membership for a basic account, then $44.96 monthly for three months, $17.96 monthly for six months, and $14.96 monthly for one year. Fortunately, both dating companies offer relatively the same rates, with the exception of the three-month plan, which differs by $12.00.
eHarmony vs Elite Singles: The Winner
Elite Singles and eHarmony are similar in quality and results. While each dating service offers comparable rates for every tier of service, the focus lies on the quality of services and finding accurate matches based on compatibility and life and work goals.
Considering all the characteristics of each company, eHarmony offers a more well-rounded approach to finding the right match. The dating service's pool of clients is more varied, with a more inclusive theme, which is limited to an extent with Elite Singles.
Finding a compatible match is easier than you think, and you'll find lots of support to guide you through the process once you begin your journey. Visit eHarmony's website and find compatibility with someone who shares your life goals.