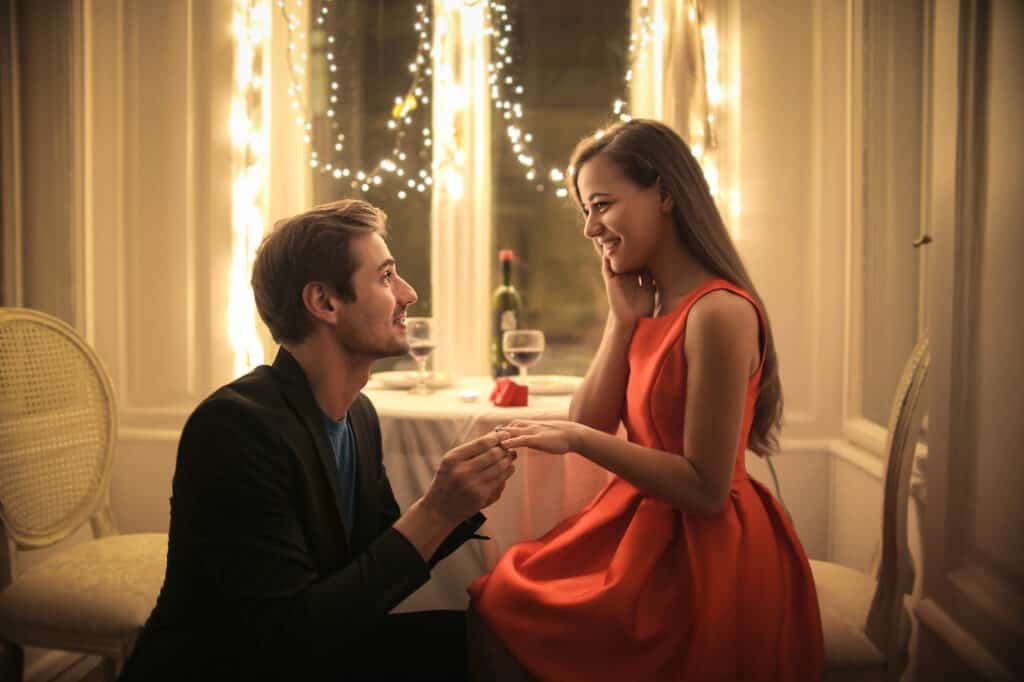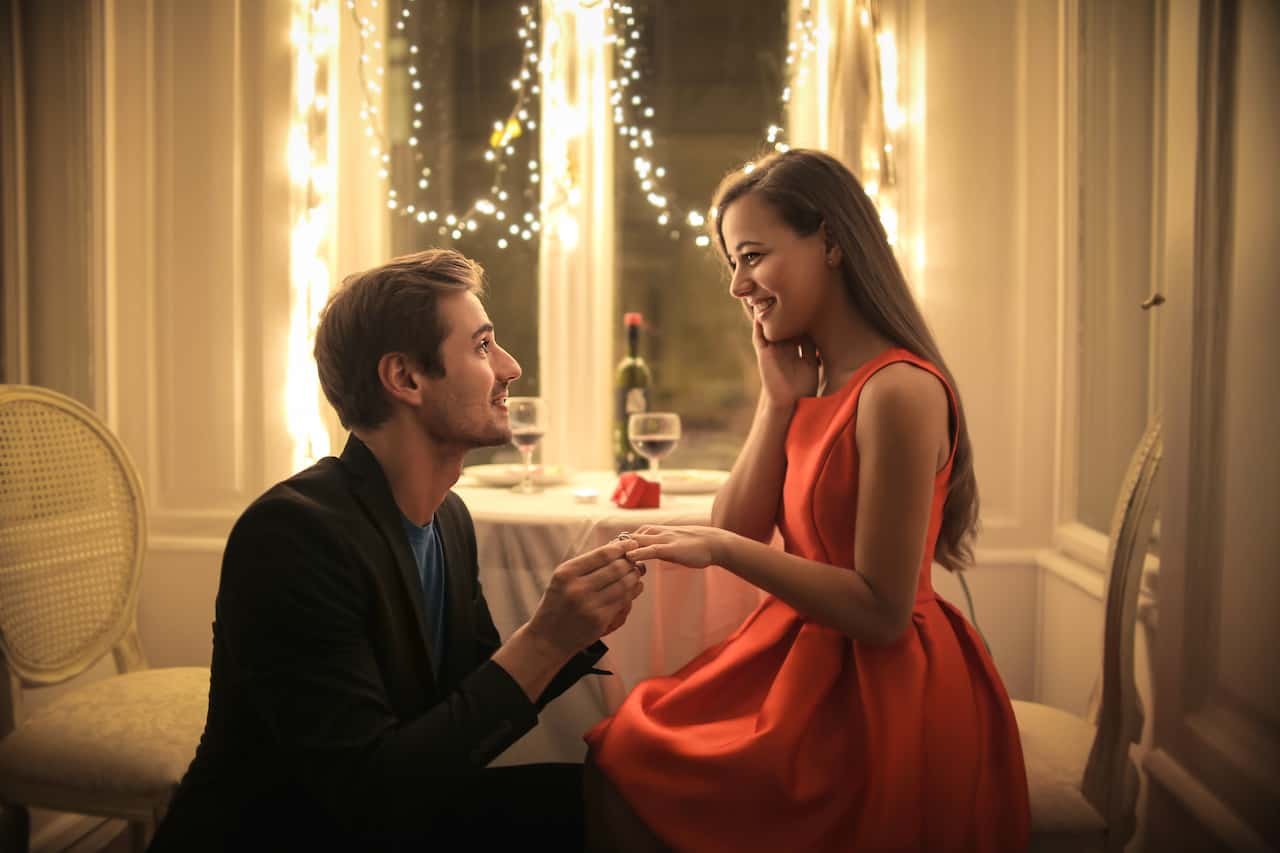 Suppose you date a woman and want to spend the rest of your life with her. Committing yourself to a serious relationship is a milestone you might want to consider at some point in your life. Before making this decision, there are several things you should consider.
There might be a chance the person you're with might not be the one. It's nothing to worry about; some people go through several relationships before finding their perfect soulmate. We've compiled a list of several ways of how to find a good woman to marry. Ideally, there should be balance and stability within your relationship if you want it to last.
Although your experience might be different from others, seeking love is a trial-and-error process. By keeping this insight in mind, you can spend less time worrying about what you don't have.
Don't Judge a Book by Its Cover
Many of us take things at face value, including the people we meet. When picturing an ideal woman to marry, you might think about their physical traits, such as their eyes, hair, or figure. Just because someone looks attractive doesn't mean it's a reflection of who they are on the inside.
If you want to marry a conventionally attractive woman, I won't discourage you. However, it would be best to find someone with a personality that matches their beauty. It wouldn't sit right with you if you got together with a woman who's dishonest with you or undermines your values.
No matter what your future wife looks like, you might find other traits about her that make her attractive. It might be how invested she is in her favorite show on a streaming service or how much she loves her cats. Once you uncover her personality, you can connect without worrying about the physical aspects.
Find Someone Who Shares Similar Interests to You
Another way to connect with the woman you want to marry is finding out what sort of aspirations she wants to follow. Suppose you want to travel the world, start a family, or live a quiet life. If she has similar dreams as you, you can minimize conflict.
Although most women won't share exactly the same passions as you, it would be ideal to find a partner who's okay with supporting your interests and encouraging you to pursue what you want. There are several outlets where you can find a woman who might have similar interests as you. Some of these locations might include sports centers, art classes, or community service centers.
Suppose you're the type of person who believes everyone should have an equal chance at success and should speak their beliefs without judgment. In that case, you may want to find someone who supports these viewpoints and remains open-minded when listening to other opinions.
Treat Her with Respect
Many people say the best way to win a woman's heart is to show and give her the respect she deserves. By doing that, she'll respect you in return. 
Daily interaction should help you measure the amount of respect you both have. It can be as simple as talking with each other and hearing what your partner has to say, even on the roughest days.
It would help if you also respected her boundaries whenever necessary. If she asks you to tone down physical contact or says she needs some space, you should recognize that she's had enough and needs some alone time.
This mindset also applies when dealing with peers who don't show respect. By backing up your ideal woman, you can build trust that can blossom into a wholesome relationship.
Other gestures you can do to show respect towards a woman include complimenting her favorite outfits and minding your manners, such as maintaining eye contact in a conversation and refraining from using rude language.
Seek Someone Who Can Overcome Obstacles
We all encounter hurdles in our lives, and some people can bounce back better than others. Suppose your ideal woman struggled throughout her life—from her upbringing, education, or profession.
A woman who has a positive outlook on life despite her past hardships won't give up and will find new ways to overcome problems. Self-improvement is a vital step for anybody to take. Perhaps you can even help her along the way.
If the woman you want to marry can move on from negative experiences, she's less likely to dwell on the past and take out her frustration on you, and by doing that, you're both less likely to put a dent in your relationship.
A woman who excels in patience and balancing her stress also plays a part in how she overcomes obstacles. If not, look for someone else.
Try Online Dating
Not everyone can charm a woman the first time they meet one of interest. If you find it challenging to meet women for potential relationships, you can find several solutions to find a perfect match.
One thing we suggest you consider is online dating. Many online dating sites allow you to interact with potential partners who meet their standards. Many people tend to use online dating sites to find someone who shares common interests.
Although it might be enticing to select any dating site, some people might prefer some over others. If you want to simplify this process, it would be best to choose a dating site that suits your needs instead of subscribing to several apps and sites that might damage your budget.
One dating site we recommend is eHarmony. It's best suited for people who want long-term, committed relationships.
When you join eHarmony for free, you can review matches based on your compatibility quiz results. They match your compatibility results based on four essential components:
How you communicate with others
What defines your everyday life
How you behave in specific situations
Your core personality traits
Their premium subscription plans give you more freedom when finding potential matches, such as viewing profile photos, participating in video dates, and sending personalized messages.
Observe How She Is with Money
When considering a relationship, most people want to find someone who knows how to handle their money responsibly. The ideal partner shouldn't spend large amounts of money on stuff she wants and complain when you need to use cash for something important.
The type of woman you marry should have autonomy in how she earns money. If she can get a job to help support the house with you, you don't have to worry about her criticizing you for not having enough money on hand.
If she has a solid credit history and has no record of debt, she's less likely to borrow money she can't pay back and drag you into a financial slump. By staying vigilant about materialism, you can save your time and money before it's too late.
Connect at the Right Outlet
There are many places you can meet a good woman to eventually marry. Although you can interact with them anywhere, some places are more suitable for finding an ideal match.
You might want to avoid nightclubs if you want to find someone to marry. In this environment, they might be more inclined to focus on the club's music and drinks instead of building intimate chemistry.
Your best bet at finding good women might include conventions, parks, gyms, or night classes. If you go to any of these places, you might get a better idea of what interests a woman might have and build a connection through that.
By expanding your interests, you can find motivation in your search and learn something new along the way. This process might take some time, but you can grow closer with a woman you consider the best for you through a bit of perseverance.
If you prefer a woman with traditional values, it won't hurt to meet her at a church. Consider this meeting spot as a symbolic sign for the future.
Try Resolving Issues Through Compromise
Another aspect to conserving when asking yourself how to find a good woman to marry is how she reacts to compromising during specific arguments. Although you might prefer a relationship without conflicting ideals, unexpected circumstances can turn up from time to time.
Suppose you want to spend Saturday nights hanging out at the pool hall with your closest friends, and she wants you to help her shop supplies for her upcoming dinner party.
It would be easy to ignore each others' feelings and do what you want, but it's also easy to address the problem before it escalates.
One compromise you can agree on is to take a few Saturdays off to help plan for her party, while she can spend a few hours alone finding what she needs at the store.
You can resolve other issues through compromise, including planning vacations, dividing up chores around the house, and deciding when to schedule alone time.
Solidify Your Trust
Another pillar found in a stable relationship is trust. The last thing you'd want to worry about when thinking about finding a good woman to marry is her feeling insecure when you spend time with others and getting jealous of the girls in your friend group.
It would be best if you also considered how much you trust her. If she enjoys spending time with you and doesn't hold back from helping you, you don't have to worry about mistrust and disloyalty.
Another way to test your trust is to express your deepest concerns and feelings to a woman, things you wouldn't tell anybody off the street. If she empathizes with your sincerest confessions, you can ensure she'll keep them a secret to the people she knows.
You should be free to let her have a life outside of your relationship and let her make her own decisions, to prevent power struggles in your relationship.
Improve Your Image to Make a Solid Impression
One way for a woman to notice you instead of the rest of the competition is to present yourself as the best option through a bit of self-improvement. These changes might include learning to speak confidently, changing your wardrobe, or greeting others with a smile.
This process might take longer for some people than others, but practicing these skills can make a difference when making a good impression on a good woman.
One tactic I suggest is creating a daily checklist of what you want to improve. Write down every time you take a walk in the morning, finish a chapter in your favorite book, or every time you successfully follow a new pasta recipe. Perhaps these feats might impress her.
Final Thoughts
Finding a good woman to marry might be a challenge to several people, but it's not impossible. The ideal method of finding one is taking action in presenting yourself and discovering their best qualities.
Building respect and trust are other components to consider. Ideally, you would want a wife who is also a friend. When you build your bonds on this, you become inseparable. If you find balance, your marriage can succeed.