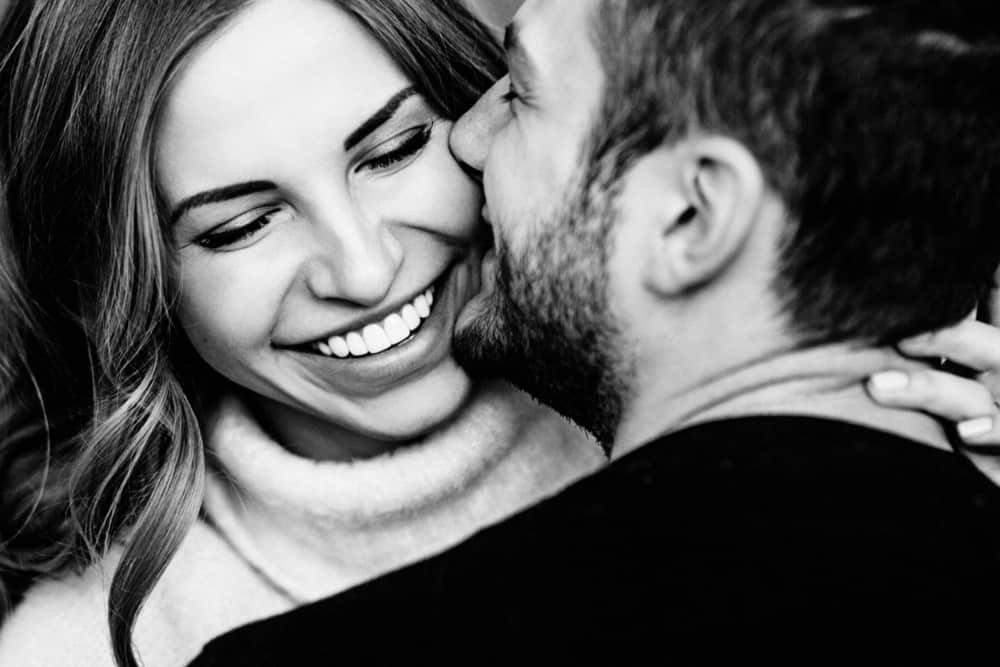 When digging through the internet in pursuit of true love, the task can seem tireless. Too many bad blind dates and inaccurate profiles can leave the faint of heart running for the hills. It makes you wonder if there's a dating service out there that can play match-maker effectively.
To help you out, this article will compare two popular online dating sites: Christian Mingle vs eHarmony. 
Both eHarmony and Christian Mingle have a solid reputation for doing just that. They've put together comprehensive databases of wanting singles looking for love. Their compatibility systems are state-of-the-art and don't often miss when linking people together.
But which is better? Here's what you need to know.
At a Glance
The most significant difference between eHarmony and Christian Mingle is their customers. Christian mingle is intended for people who practice the Christian faith. eHarmony does not discriminate based on religion, sex, race, or anything.
In terms of which is better, it depends on what type of person you are. We can't definitively say Christian Mingle is better than eHarmony. People who do not feel Jesus' love might not find companionship as quickly there. eHarmony is the better universal option.
eHarmony is the best choice for people who want to be exposed to people of all shapes and sizes, faiths, and lifestyles. You don't have to be a specific type of person to find love on this site to get a clear advantage.
However, 75% of adults in the United States identify as Christian, so choosing Chrisitan Mingle isn't strictly limiting your options either. If you hold god close to your heart, you deserve someone who feels the same way, and Christian Mingle is a place where you can do that.
With clear arguments depending on what type of person you are, we'll have to dive into the specifics of these services to find a winner. Let's look at eHarmony and Christian Mingle's best features.
Match Making
The matchmaking system is the first feature you need to analyze for any dating site. It's what determines who you will match with and how the site finds you, compatible partners.
eHarmony has an in-depth personality compatibility match-making system. Users will enter detailed information about themselves for the site's algorithms to analyze. Then the system will find users of the desired gender that have similar characteristics.
While Christian Mingle has a similar system, they prioritize the specific sect of Christianity which you follow. If you're a baptist, then the priority will be to match you with other baptists over things like shared hobbies and interests. Another high focus on Christian mingle is child aspirations.
eHarmony establishes a strong advantage here. Suppose you feel that faith is the most important thing. It still doesn't mean you're always compatible with people of the same denomination. If you hate wrestling, it doesn't mean you should be with wrestling enthusiasts just because you're both Lutheran.
eHarmony's matchmaking also works based on a compatibility score. That means you'll see how much you have in common with a person when they're suggested. This gives you a better idea of which matches are worth pursuing.
Successful Relationships
The next thing you need to look for when comparing dating sites is how many successful relationships they've produced. If the site is worth using, then they will have clear statistics which show their success rate.
In terms of pure numbers, eHarmony is hard to beat. First of all, more than 50% of eHarmony users (both women and men) met their spouses after using the service for less than a year. The website also creates more than 15 million matches every day.
They have so much success they've become responsible for nearly 4% of all marriages in the US. Five hundred forty-two of those marriages happen every day, and they last longer than customary marriages as well. Only 4.2% of eHarmony marriages end in divorce, while the national average is over 50%.
While they might not compare to eHarmony, Christian Mingle's statistics are impressive as well. First of all, its users are delighted. 84% of them recommend the site to other single people. Christian mingle also has a substantial share of Christian marriages altogether. 
29% of Christian marriages that began online were started through Christian Mingle. It's also a great dating site if you want to create a family (have children). 29% of their users started families through the site, compared to 9% of competitors.
Popularity
Another critical factor for a dating website is how many people use it. Not just because popular things are usually more successful. More users mean a larger pool of people for you to choose from and a better chance at finding love.
eHarmony has over 29 million users in the United States. It also has 16 million active users every week. It's also incredibly popular with the younger generations. Most of eHarmony's users are between the ages of 25 to 35. 
Most of the people who use eHarmony are also educated and have stable lives. This is an important detail. You don't want to get stuck with someone who will become reliant on your income or have a bad reputation to carry with them.
Christian Mingle currently has 15 million users. Seven million of these members reside in the United States. About 40,000 of them are active weekly. It has better numbers on a monthly scale with over 900,000 visits. The majority of its members are from the U.S, the United Kingdom, and Australia.
Price
The great thing about both of these sites is they let you try them for free. eHarmony and Christian Mingle have free trial options where you will have limited access to the site to test its features and see if you're compatible.
Dating sites need to have free trials because it's an incredibly personal service. If that service isn't ideal for you, you should quit it without any expensive cancellation fee.
In terms of pricing specifics, eHarmony offers packages based on the number of months you pay in advance. The more you pay, the less expensive it is:
6 Months = $55.90/month
12 Months = 35.90/month
24 Months = 25.90/month
For Christian Mingle is cheaper, and they follow a similar pay structure. They have a shorter term for their monthly packages:
3 months = 24.99/month
6 months = 22.99/month
12 months = 12.99/month
Christian Mingle vs. eHarmony: The Winner
eHarmony is the clear winner here due to its diversity. It accepts everyone, whereas Christian Mingle only accepts Christians. Even if a large majority of the world is Christian, not all of them hold it so close to their hearts that they would base their dating life around it.
For a Christian buyer, you should ask yourself, "how important is it for me to marry a Christian woman?" If that is at the forefront of your search, then definitely use Christian mingle or another Christian dating site. They will match you with a perfectly compatible woman.
For everyone else, whether it be a Christian who doesn't strongly identify with their faith or a follower of another religion, use eHarmony. You will benefit from the solid customer base and diverse platform. It will give you a higher chance of finding love.
eHarmony is one of the best dating websites in the United States. Their numbers speak for themselves, and it encourages people to try something that feels like a safe bet at finding love. If you want to meet "the one," use eHarmony. Everybody deserves love.